What is Constructionline?
Constructionline is the UK's largest and most associated and dynamic supplier of procurement and supply chain management services. It enables easier contracting and allows customers to do more. Constructionline was established in 1988 by the UK government to provide a reference point for all pre-qualification data for the construction sector. Throughout their events diary, they hold several Meet the Buyer events which offer the chance to confer upcoming projects with contractors and public sector buyers.
The construction business uses Constructionline within the UK and has a database of over 2000 associations, who each pay an annual fee to become a member. Including central and local government, neighbourhood specialists and primary contractual workers. These types of businesses must be accredited before starting a tender procedure.
Constructionline enables both sides of the arrangement to sidestep common issues related to the tender procedure. Buyer and supplier are both considered and catered for and specifically looked at are the health and safety aspects along with risk management. This saves all parties precious time, money and hassle.
How can we support you to become accredited?
The application procedure can be overwhelming and lengthy to follow. The supplier assessment details are required to be completed in full, and contractors and consultants are supported to deliver accuracy on the application process.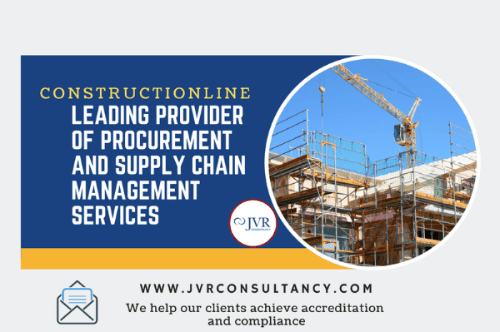 Constructionline is very specific in its application requirements. They request training and require preparation that you might not be prepared for. We will identify any gaps and support you with advice and direction. We will ensure that you are ready and fully compliant within the accreditation body.
Accreditation can help you grow your Business
Constructionline is used by a vast number of larger companies/contractors. Such as Councils, Public Sector, including The NHS Trust, and large corporate businesses. Becoming a member enhances your professional image and enables you to win new portfolio work. Another advantage is it reduces the procedure of tendering for further activity. It also decreases administrative overheads and partners your business with the CIC (Construction Industry Council).
Why Choose JVR Consultancy?
Rail Experience
Our rail consultants have vast experience in developing compliant integrated management systems. See our portfolio of clients. We have in-depth experience of the rail process from initial application through to producing and implementing Rail specific policies and procedures. Our rail compliance specialists have specialist knowledge of the product codes and the requirements of the Core Module. We can advise you of the best course of qualification for your company.
Bespoke Service
Our services are tailored to meet individual company requirements. We take the stress out of the process by implementing a professional service that will ensure delivery.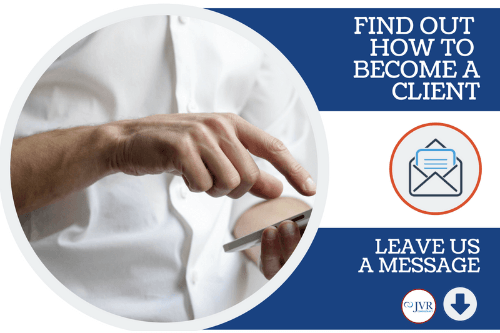 Contact us today to discuss any questions or requirements you may. We provide a free gap analysis report to help your business determine what is required to pass your rail audit.