What is a Compliance Management System (CMS) & Why Do You Need It?
In short, a Compliance Management System (CMS) is a business's farsighted tool that integrates both internal and external compliance efforts with rules and regulations.
It's a comprehensive integration of written documents, functions, audits and controls that help an organisation to comply with regulations and minimise consumer dissatisfaction. Woven into every function of an organisation, the Compliance Management System is always at play in every corner of every department.
No organisation is exempt from regulations, standards and ethical practices that apply to every organisation regardless of its industry.
As the enforcing bodies around us continue to flex their judicial muscles, each organisation should be familiar with and act in accordance with their CMS.
The nature of an effective CMS is twofold and should aim to provide solutions to external risks as well as internal governance.
In other words, it should identify regulatory bodies and their sources and measure their impact on business. It then communicates policy updates to procedures, controls and training. Meaning a business is constantly in compliance with ever-changing regulations.
What makes an effective CMS?
An effective compliance system will keep your organisation on the right side of the regulations governing your industry. It's a visual insight into your organisation's compliance efforts and without one, it's significantly harder to track and monitor who is doing what, when and how within your organisation- and everyone has a role to play.
A good Compliance Management System will proactively address risks that are yet to cause damage whilst simultaneously meeting multiple regulatory requirements.
Chief Compliance Officers aren't the only ones responsible for managing the compliance of an organisation. All employees should have a sound understanding of their contribution within the compliance structure. However, almost 30% of CCOs haven't formalised compliance roles and responsibilities for their staff (KPMG).
Why you need an effective CMS
A Compliance Management System serves as a central place where all data is stored, managed and shared between stakeholders. Organisations have the ability to refine and restrict access to data by employees, ensuring specific members of the organisation have access to the intended information they are authorised to have.
For large companies with multi-departmental systems, proper dissemination of information allows for effective workflows and eliminates disputes over misused information.
One of the main reasons is simply because you have to. Violations of compliance regulations can lead to legal punishment including fines. Incorporating a CMS into daily procedures can minimise risks pon violations.
In addition to legal and regulatory requirements like the Payment Card Industry Data Security Standard (PCI DSS), General Data Protection Regulation (GDPR), plus safety and technical requirements along with countless others; internal risks are mutating by the minute.
Just as we have minimal impact on changes and developments in external policy regulations; the very nature of a business's internal structure is constantly changing for better or for worse. Compliance with these changes should be front and centre in all roles across an organisation.
Operational Risk
Operational Risk assesses the prospect of loss through inadequate procedures, systems and policies. Such risks are materialised through employee errors, system failures, fraud and cybersecurity threats and essentially anything that disables business procedures.
All compliance management systems will include remedial steps to eliminate risk and provide competent responses. Without it, operational risk has the potential to sabotage reputation and cause financial damage.
Consider dated IT architecture as an operational risk. If left untreated, it will only become more fragile and weak, leading to perpetual cyber threats. All of a sudden, data and company systems are compromised and in need of immediate and costly damage control. Meaning the time and cost of repairing this damage is taken away from other business priorities. Coupled with growing business demands and an inability to meet them, the organisation is caught up in a whirlwind that could have been avoided with a strong Compliance Management Solution.
This graph presents the key risks to the UK financial system, as of the second half of 2016, 2017 and 2018 (Statista). Its a visual representation showing trends in perceived risks to the system that will ultimately disrupt all industries and should, therefore, be factored into every CMS.
Financial firms, in particular, should take note of both geopolitical risk and cyber-attack increasing to 62% of respondents ranking them as key risks in 2018. As such, effective operational risk strategies should take preventative measures to ensure these risks do not disable business.
As such, risk management programs that promote and develop business continuity and disaster recovery precautions within compliance management systems helps to communicate and minimise risk.
Internal Audit
Just as an organisation should consistently conform to government rules and regulations, it should always be operating in accordance with its own organisational criteria. An Internal Audit, as part of a CMS, monitors and analyzes business operations to determine the level of conformity and effectiveness of operations.
Part of the internal audit plan is designed as a pre-emptive measure to maintain efficiencies and financial stability. As such, it provides assurance that an organisation's operational risk management, governance and internal controls are operating effectively.
Auditors examine operational processes to find discrepancies between them and what they were designed to do. Such issues are flagged in final reports issued to the leadership in order to improve processes.
Your CMS checklist
There's little use in having a Compliance Management System in place if its not fit for purpose. Your CMS should be achieving a set of measurable goals to ensure that it's protecting you and your business.
It should be keeping all employees up to date on compliance responsibilities and each individual should have a sound understanding of their role in the compliance structure.
It should have the capacity to check all processes to ensure they are compliant.
It should be able to detect faults and provide corrections and updates to all procedures and systems as necessary.
It should depend on and utilise the power of the companies board to manage and enforce all compliance requirements.
Frequently Asked Questions from our Customers
Yes we can, we can assist you with any of the accreditation featured on our website. We have a 100% record of securing any of the accreditation in the first audit for all our customers for the last 13 years.
More to the point, I ask clients how quickly can you start. We can have a consultant working on your accreditation within the hour if you are ready. The only things that take time are the audit dates, these are issued to the client by the certification body so it is out of our control.
This depends on how much the client has in place already. The more they have, the easier it becomes to work on their accreditation. The gap analysis that we carry out is free of charge and afterwards will give you an exact fixed price.
The fixed price will include the following –
Carry out all the work ( creating documents & processes tailored to your company )
Attend the audit ( as your expert consultant ) or make the desktop submission.
Make any corrections that the auditor may highlight to ensure that you obtain your accreditation the first audit.
Initially, we need to talk to you to carry out the free gap analysis. Afterwards, we would require you to forward all the relevant documents. After that, we can complete the work with the minimum of your input, leaving you to concentrate on doing what you do best for the company.
Yes! Let us Manage your Accreditations with Ongoing Support and Maintenance. With us managing your accreditations, your team can then focus on business growth and development. This gives you peace of mind knowing your compliance is being routinely managed by professionals. Ongoing support and maintenance avoids panic in your business when suddenly faced with an audit, knowing at all times you are well prepared.
Achieve Accreditation and Compliance with JVR
JVR Consultancy was formed in the year 2008 and their head office is based in Windsor and Maidenhead. We noticed that there was a gap in the market, for companies who work in the construction, rail, utilities, oil and gas sector who were not fully supported in the way that they could be when it came to industry compliance and certification. That is why our highly experienced team of compliance consultants can serve these sectors by providing over 135 years of combined experience with all compliance needs. In short, you won't find anyone else who cares as much, or who tries as hard as we do.
Speak with one of our experienced consultants. At JVR, we know that time is precious, and you want the answers to your questions quickly, especially during an audit!. Once we speak with you for the first time over the phone, we need around 10 minutes to fully evaluate which accreditation you need support with and a brief introduction into you and your company.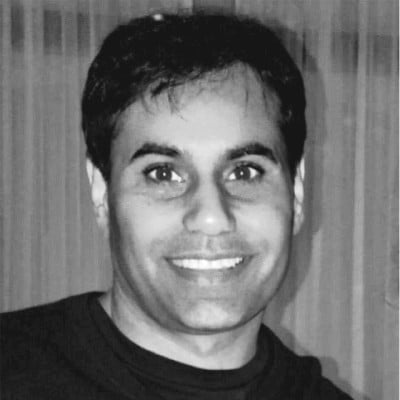 Managing Director at JVR Consultancy, Steven Sandhu, is passionate and committed to supporting his clients within their chosen Compliance accreditation. With over 15 years of experience across multiple compliance industries, Steven prides himself on delivering 100% accreditation success for his clients, mixed with a passion for providing excellence by understanding the goals and the needs of his clients' businesses. All this, combined with his strong breadth of skills and knowledge by routinely researching industry requirements changes and introducing new regulated requirements
Our consultants have an extensive level of experience in developing solutions and offering guidance for our clients and their businesses. We offer a free GAP analysis, which will help to assess the difference between your business performance and your goals. It's a fantastic way for you to find out if your business needs are met, and if they aren't, it gives you the insight and confidence you need to deliver improvement before an audit. Learning more about what is Gap Analysis and how will the report benefit you.
With a success rate of 100% and a team who will go above and beyond to make sure that your expectations are met, you know that you can trust in us to provide you with the knowledge, resources and expertise you need to make a difference. Contact us today to find out more.
To identify the objectives and benefits that are needed to achieve your desired level of compliance, we offer a FREE, no-obligation Gap Analysis. Our analysis will assess your current systems and documentation. Just start your journey by filling in the form below, and one of our specialists will contact you (typically within one working day) to make arrangements.
Fixed Fee Payments

There are no hidden charges, and what you see is what you pay.

Free Gap Analysis

Assess the difference between your business performance & your goals.

Experience

Vast experience in developing compliant integrated management systems

Thorough Process

We write procedures, policies & associated documentation.

Bespoke

Our services are tailored to meet individual company requirements.