GDPR
General Data Protection Regulation
The GDPR applies to all business who have data on UK or EU individuals.
The General Data Protection Regulation (GDPR) is an EU regulation. The European Parliament, the Council of the European Union, and the European Commission use this regulation to increase data protection for everyone in the EU.
The aim of the GDPR is to enable individuals within the EU to control their personal data. In addition, the GDPR simplifies the regulatory environment for international businesses by making this an EU-wide regulation.
Coming into effect on 25th May 2018, this regulation is applicable to all businesses in the UK. Irrespective of Article 50 being triggered by the UK government and leaving the EU (as Brexit is a 2-year process), all businesses must comply with the GDPR before this date.
The GDPR regulation will replace the data protection directive from 1995, which regulates the processing of personal data within the European Union. Already a law, the GDPR will end its two-year transition period on 25th May 2018.
What businesses are affected by GDPR?
The GDPR applies to all business who have data on UK or EU individuals. This includes every company in Europe as well as every company that trades or processes personal data in the EU. The GDPR extends this to cover those who utilise personal data directly or indirectly with Europe.
Companies that fail to comply will face potential criminal convictions and damages in court cases. Additionally, depending on the infringement, companies can be fined up to:
1. €10 million or 2% of annual worldwide turnover of the preceding financial year, whichever is higher
2. €20 million or 4% of annual worldwide turnover of the preceding financial year, whichever is higher
From researching, studying and learning all about this new regulation, JVR Consultancy realise that all sectors must learn new disciplines. This includes lawyers, IT professionals, and management. In fact, all data flow processes need to be completely understood, defendable, self-disciplining and regulator- proof. This new regulation will affect every company in the UK/EU, not to mention every global company doing business in the European Economic Area.
The new EU reform regulation aims to:
Reinforce the fundamental rights of the individual – privacy by design and by default
Strengthen the EU internal market through new, clear, and robust rules for the free movement of data
Ensure consistent enforcement of these rules
Set global privacy standards
Safeguard a golden standard for privacy across all industries
Due to this, each company will need to make changes and understand the following:
1. Data breaches
2. Risk register
3. Privacy communication
4. Individuals' rights
5. Consent of supplier & client
6. Subject access requests
7. Staff awareness
8. If relevant – data concerning children
9. Privacy by design and privacy impact assessments
10. Data protection officers
11. International – if your organisation operates in more than one EU member state
Some companies believe that this is an IT department issue. However, the GDPR is not just focused on IT. In fact, of the 98 Articles in GDPR, less than 5 deal with IT. GDPR is about fundamental rights, freedoms, fairness, and vital interests. On that note, do not allow your IT supplier or provider deal with GDPR as GDPR has very little to do with IT.
For a thorough insight into the impact the GDPR will have on your business, please contact our certified advisory team on 01628 56 52 56.
Our GDPR consultants cover the whole of the UK to provide an extensive free GDPR Gap Analysis to support your transition into becoming GDPR compliant.
Frequently Asked Questions from our Customers
Yes we can, we can assist you with any of the accreditation featured on our website. We have a 100% record of securing any of the accreditation in the first audit for all our customers for the last 13 years.
More to the point, I ask clients how quickly can you start. We can have a consultant working on your accreditation within the hour if you are ready. The only things that take time are the audit dates, these are issued to the client by the certification body so it is out of our control.
This depends on how much the client has in place already. The more they have, the easier it becomes to work on their accreditation. The gap analysis that we carry out is free of charge and afterwards will give you an exact fixed price.
The fixed price will include the following –
Carry out all the work ( creating documents & processes tailored to your company )
Attend the audit ( as your expert consultant ) or make the desktop submission.
Make any corrections that the auditor may highlight to ensure that you obtain your accreditation the first audit.
Initially, we need to talk to you to carry out the free gap analysis. Afterwards, we would require you to forward all the relevant documents. After that, we can complete the work with the minimum of your input, leaving you to concentrate on doing what you do best for the company.
Yes! Let us Manage your Accreditations with Ongoing Support and Maintenance. With us managing your accreditations, your team can then focus on business growth and development. This gives you peace of mind knowing your compliance is being routinely managed by professionals. Ongoing support and maintenance avoids panic in your business when suddenly faced with an audit, knowing at all times you are well prepared.
Achieve Accreditation and Compliance with JVR
JVR Consultancy was formed in the year 2008 and their head office is based in Windsor and Maidenhead. We noticed that there was a gap in the market, for companies who work in the construction, rail, utilities, oil and gas sector who were not fully supported in the way that they could be when it came to industry compliance and certification. That is why our highly experienced team of compliance consultants can serve these sectors by providing over 135 years of combined experience with all compliance needs. In short, you won't find anyone else who cares as much, or who tries as hard as we do.
Speak with one of our experienced consultants. At JVR, we know that time is precious, and you want the answers to your questions quickly, especially during an audit!. Once we speak with you for the first time over the phone, we need around 10 minutes to fully evaluate which accreditation you need support with and a brief introduction into you and your company.
Our consultants have an extensive level of experience in developing solutions and offering guidance for our clients and their businesses. We offer a free GAP analysis, which will help to assess the difference between your business performance and your goals. It's a fantastic way for you to find out if your business needs are met, and if they aren't, it gives you the insight and confidence you need to deliver improvement before an audit. Learning more about what is Gap Analysis and how will the report benefit you.
With a success rate of 100% and a team who will go above and beyond to make sure that your expectations are met, you know that you can trust in us to provide you with the knowledge, resources and expertise you need to make a difference. Contact us today to find out more.
To identify the objectives and benefits that are needed to achieve your desired level of compliance, we offer a FREE, no-obligation Gap Analysis. Our analysis will assess your current systems and documentation. Just start your journey by filling in the form below, and one of our specialists will contact you (typically within one working day) to make arrangements.
Fixed Fee Payments

There are no hidden charges, and what you see is what you pay.

Free Gap Analysis

Assess the difference between your business performance & your goals.

Experience

Vast experience in developing compliant integrated management systems

Thorough Process

We write procedures, policies & associated documentation.

Bespoke

Our services are tailored to meet individual company requirements.
Audit Support
Get FAST TRACK Audit Support with JVR Consultancy Today. Click here to find out more.
Ongoing Support
Let us Manage your Accreditations with Ongoing Support and Maintenance. Click here to find out more.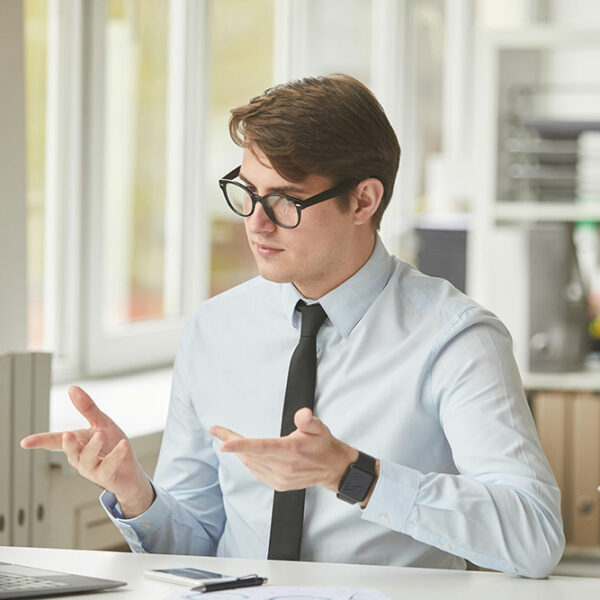 Free Remote Gap Analysis
Book a Free Remote Gap Analysis during Covid-19 for your business. To learn more, why not read our What is Gap Analysis blog article and understand how a Gap report would benefit your company.
Related Articles
More reasons to choose JVR Consultancy for Compliance & Risk Management