What is Fintech? An overview
FinTech, or Financial Technology, is an emerging industry which looks to improve financial activities, especially for businesses, such as the delivery and automation of financial services. It covers many aspects of the Finance Industry and is appropriate for a large number of companies. The convenience of FinTech makes it a highly attractive solution for many businesses and consumers alike.
What Is FinTech?
Developed in the 21st century, FinTech began its life as something that was primarily used to handle back-end processes for corporations and businesses. However, like most technological innovations, it soon evolved and has now become a process that is more consumer-based.
There is a range of sectors that FinTech covers, including education, retail and banking, nonprofit organisations and fundraising. At its core, FinTech refers to any monetary transaction, whether withdrawing or depositing money. It is completed through technology, such as on your smartphone or your computer. However, it can be much more nuanced than this.
Who Does FinTech Relate To?
Anyone can use FinTech, and it's more than likely that you have used it in both your personal and professional life. For example, online businesses, rather than brick and mortar stores, are wholly dependent on FinTech to generate profits. Several years ago, you could only make purchases over eBay through PayPal, which was one FinTech company to establish itself early, even before the idea of FinTech became recognised.
Similarly, consumers can also take advantage of the benefits of FinTech. Besides paying for goods and services from eCommerce sites, they can also transfer money, through apps like Venmo, and check their bank balance through a smartphone app.
How Is FinTech Used In Business?
As we drift closer to a cashless society, such as what is gaining traction in India, FinTech can help businesses receive payments for their services without needing to hand over physical cash or cheques. This offers a convenient solution to dealing with change and also miscounting profits.
This adds a level of security when making transactions. As encryption is required when dealing with money, both businesses and consumers can feel confident their payments and details are secure.
Businesses can also use FinTech to secure loans, rather than going to a bank and receive crucial investment that allows them to improve business operations.
How Did It Become Known?
FinTech became a popular method of carrying out transactions following the 2008 financial crisis. The public became distrustful of banks, which encouraged them to look for alternatives. The result was bitcoin, launched in 2009, as well as a variety of startup companies working in the financial sector, allowing consumers to send and receive money without the need for a bank.
Initially, these transactions were made using computers, but the advent of the smartphone made FinTech more accessible. Rather than wait to make a transaction only when you were at home, you could send and receive money through smartphone apps, which includes PayPal as well as Google Pay and Apple Wallet.
The convenience helped FinTech spread, and as more businesses adopted the capability for consumers to pay for goods and services without using cash or their physical credit or debit card, more people embraced FinTech as a viable payment method.
Examples of FinTech Companies
There is a range of FinTech companies, some of which you may have heard of and even used, whereas others may be entirely new for you. The top ten FinTech companies, according to Investopedia, currently operating are:
Ant Financial
Adyen
Qudian
Xero
SoFi
Lufax
Avant
ZhongAn
Klarna
Oscar
There are many benefits to using these services. For example, Klarna is a FinTech company that allows you to 'pay later.' Here, consumers can purchase a product from an ecommerce company, such as ASOS, but they do not need to pay upfront. Instead, Klarna gives the customer 30 days from the initial purchase to pay up. This is ideal for emergency payments and before-payday. You can also use Klarna to spread the payments, so rather than paying one lump sum, you can pay a percentage of the difference, usually 33%, over three months.
How JVR Consultancy Can Help
Convenient, easy to understand, and versatile, FinTech is a process that signals the shift from traditional payment methods towards the online payments that more people look for when shopping or seeking a service. JVR Consultancy are specialists in assisting and enabling businesses to achieve accreditations through a number of areas, which include:
Cyber Security
Data Protection
Act as your DPO (working to guarantee GDPR compliance).
We can also undertake FREE Gap Analysis.
If this is something that sounds like it will benefit your business and contribute to enhancing its FinTech capability, don't hesitate to get in touch with us today by calling our head office on 01628 56 52 56 where our team can provide more details.
Frequently Asked Questions from our Customers
Yes we can, we can assist you with any of the accreditation featured on our website. We have a 100% record of securing any of the accreditation in the first audit for all our customers for the last 13 years.
More to the point, I ask clients how quickly can you start. We can have a consultant working on your accreditation within the hour if you are ready. The only things that take time are the audit dates, these are issued to the client by the certification body so it is out of our control.
This depends on how much the client has in place already. The more they have, the easier it becomes to work on their accreditation. The gap analysis that we carry out is free of charge and afterwards will give you an exact fixed price.
The fixed price will include the following –
Carry out all the work ( creating documents & processes tailored to your company )
Attend the audit ( as your expert consultant ) or make the desktop submission.
Make any corrections that the auditor may highlight to ensure that you obtain your accreditation the first audit.
Initially, we need to talk to you to carry out the free gap analysis. Afterwards, we would require you to forward all the relevant documents. After that, we can complete the work with the minimum of your input, leaving you to concentrate on doing what you do best for the company.
Yes! Let us Manage your Accreditations with Ongoing Support and Maintenance. With us managing your accreditations, your team can then focus on business growth and development. This gives you peace of mind knowing your compliance is being routinely managed by professionals. Ongoing support and maintenance avoids panic in your business when suddenly faced with an audit, knowing at all times you are well prepared.
Achieve Accreditation and Compliance with JVR
JVR Consultancy was formed in the year 2008 and their head office is based in Windsor and Maidenhead. We noticed that there was a gap in the market, for companies who work in the construction, rail, utilities, oil and gas sector who were not fully supported in the way that they could be when it came to industry compliance and certification. That is why our highly experienced team of compliance consultants can serve these sectors by providing over 135 years of combined experience with all compliance needs. In short, you won't find anyone else who cares as much, or who tries as hard as we do.
Speak with one of our experienced consultants. At JVR, we know that time is precious, and you want the answers to your questions quickly, especially during an audit!. Once we speak with you for the first time over the phone, we need around 10 minutes to fully evaluate which accreditation you need support with and a brief introduction into you and your company.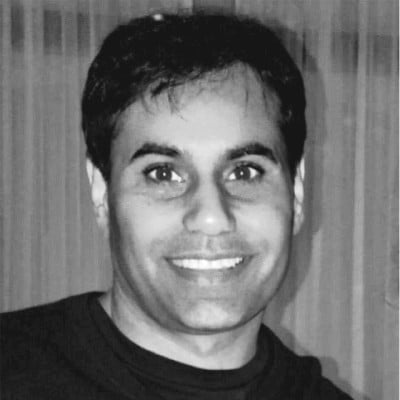 Managing Director at JVR Consultancy, Steven Sandhu, is passionate and committed to supporting his clients within their chosen Compliance accreditation. With over 15 years of experience across multiple compliance industries, Steven prides himself on delivering 100% accreditation success for his clients, mixed with a passion for providing excellence by understanding the goals and the needs of his clients' businesses. All this, combined with his strong breadth of skills and knowledge by routinely researching industry requirements changes and introducing new regulated requirements
Our consultants have an extensive level of experience in developing solutions and offering guidance for our clients and their businesses. We offer a free GAP analysis, which will help to assess the difference between your business performance and your goals. It's a fantastic way for you to find out if your business needs are met, and if they aren't, it gives you the insight and confidence you need to deliver improvement before an audit. Learning more about what is Gap Analysis and how will the report benefit you.
With a success rate of 100% and a team who will go above and beyond to make sure that your expectations are met, you know that you can trust in us to provide you with the knowledge, resources and expertise you need to make a difference. Contact us today to find out more.
To identify the objectives and benefits that are needed to achieve your desired level of compliance, we offer a FREE, no-obligation Gap Analysis. Our analysis will assess your current systems and documentation. Just start your journey by filling in the form below, and one of our specialists will contact you (typically within one working day) to make arrangements.
Fixed Fee Payments

There are no hidden charges, and what you see is what you pay.

Free Gap Analysis

Assess the difference between your business performance & your goals.

Experience

Vast experience in developing compliant integrated management systems

Thorough Process

We write procedures, policies & associated documentation.

Bespoke

Our services are tailored to meet individual company requirements.
Audit Support
Get FAST TRACK Audit Support with JVR Consultancy Today. Click here to find out more.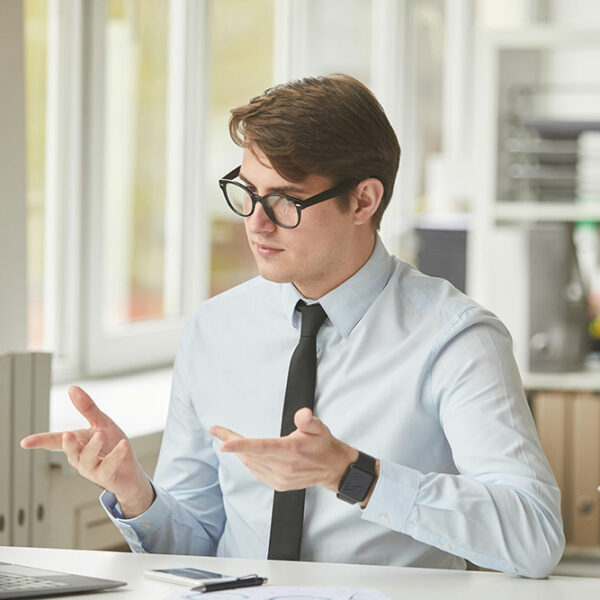 Free Remote Gap Analysis
Book a Free Remote Gap Analysis during Covid-19 for your business. To learn more, why not read our What is Gap Analysis blog article and understand how a Gap report would benefit your company.