What is Supply Chain Management?
Supply chain management refers to managing supply chain processes to increase customer value and gain a competitive edge. Supply chain management includes a range of activities such as logistics, production, product development, and sourcing supplies. SCM involves all of the systems which are used to organise these various activities.
SCM focuses on the idea that products reach users due to the input of multiple parties. It's important to manage activities across the entire chain, as opposed to just focusing on in-house processes. The different organisations in the supply chain are connected together by both informational flows and physical flows.
Informational flows help supply chain members to manage the flow of materials and goods. Informational flows also support businesses to make long-term roadmaps for success. Physical flows refer to direct movement, transformation and storage.
How does supply chain management work?
Supply chain management involves the logistics of five different areas:
1 . The strategy: firstly, businesses must determine the product or service strategy. For instance, will the business purchase from a supplier, or manufacture the product themselves? If a business decides to manufacture the product, they should determine whether the product will be 'made to order' or 'made to stock'. As part of the planning stages, businesses should consider the global supply chain and seek to improve performance.
2. Supply source: next up, businesses have to organise suppliers to source their products or services. Before you can source materials or services, the suppliers should be subjected to a vetting process. To find suppliers of the best quality, it's helpful to access a Supplier Information Management Database. A SIM database providers buyers with a clear view of supplier information. Each supplier has submitted a detailed questionnaire, often including details on auditing and compliance. SIM systems can help buyers to vet suppliers, and find those that meet their requirements.
3: Manufacturing aspects: the manufacturing stage involves scheduling activities, product testing and packaging. At this stage of the process, businesses should be using lean manufacturing to boost productivity and eliminate waste. During the manufacturing stage, waste can occur due to misuse of materials or misuse of employee time.
4: Logistics and delivery: stage four involves activities such as deciding on distribution methods; completing customer orders; and choosing transport options. Delivery stages cover warranty periods, and businesses should also manage export and import processes.
5. Managing returns: managing returns involves determining the condition of products, authorising the returns, offering refunds, or providing replacements. In the case of services, this step may involve resolving complaints or bad feedback.
Why is successful supply chain management vital to businesses?
Effective supply chain management is vital to develop a good reputation with your buyers. During the SCM planning stage, you should determine what your customer requires and adhere to these needs. SCM management helps companies to meet compliance regulations and reduce the waste of resources.
Depending on your industry, supply chain management may bring about various challenges. According to Research Gate, 'The main challenge facing the oil industry is putting reserves into production, and delivering final products to consumers at the minimum cost possible.' To overcome this challenge, improving SCM should be top of the agenda for oil companies. In the oil industry, it's common for transportation times to vary, which can compromise service levels. Improved transportation scheduling could help to reduce costs and improve services.
Utilities companies, including energy providers, are consistently reevaluating their supply chains. Reevaluation helps companies to save money and beat the competition. One of the key challenges facing energy supply chains is consistency. Compliance with the HSSE is mandatory, and many organisations want HSSE policies reflected across all of their procedures. Due to this, a consistent and effective service from all suppliers is more important than ever.
How to improve supply chain management?
Supply chain management is concerned with offering more value than your competitors. To achieve this, you have to determine the value of your clients and establish and improve relationships with your suppliers. You should also focus on managing your costs and assess your performance.
Lastly, environmental sustainability is a key priority for modern supply chains. Evaluating your supply chain for sustainability should be an ongoing process. Eco-friendly business practices can help companies to boost their credibility and secure new contracts, as well as protect the environment. We're also seeing a growing number of companies seeking to build more ethical supply chains. When companies come under fire for unethical labour practices, this severely damages their reputation and affects their profitability.
Frequently Asked Questions from our Customers
Yes we can, we can assist you with any of the accreditation featured on our website. We have a 100% record of securing any of the accreditation in the first audit for all our customers for the last 13 years.
More to the point, I ask clients how quickly can you start. We can have a consultant working on your accreditation within the hour if you are ready. The only things that take time are the audit dates, these are issued to the client by the certification body so it is out of our control.
This depends on how much the client has in place already. The more they have, the easier it becomes to work on their accreditation. The gap analysis that we carry out is free of charge and afterwards will give you an exact fixed price.
The fixed price will include the following –
Carry out all the work ( creating documents & processes tailored to your company )
Attend the audit ( as your expert consultant ) or make the desktop submission.
Make any corrections that the auditor may highlight to ensure that you obtain your accreditation the first audit.
Initially, we need to talk to you to carry out the free gap analysis. Afterwards, we would require you to forward all the relevant documents. After that, we can complete the work with the minimum of your input, leaving you to concentrate on doing what you do best for the company.
Yes! Let us Manage your Accreditations with Ongoing Support and Maintenance. With us managing your accreditations, your team can then focus on business growth and development. This gives you peace of mind knowing your compliance is being routinely managed by professionals. Ongoing support and maintenance avoids panic in your business when suddenly faced with an audit, knowing at all times you are well prepared.
Achieve Accreditation and Compliance with JVR
JVR Consultancy was formed in the year 2008 and their head office is based in Windsor and Maidenhead. We noticed that there was a gap in the market, for companies who work in the construction, rail, utilities, oil and gas sector who were not fully supported in the way that they could be when it came to industry compliance and certification. That is why our highly experienced team of compliance consultants can serve these sectors by providing over 135 years of combined experience with all compliance needs. In short, you won't find anyone else who cares as much, or who tries as hard as we do.
Speak with one of our experienced consultants. At JVR, we know that time is precious, and you want the answers to your questions quickly, especially during an audit!. Once we speak with you for the first time over the phone, we need around 10 minutes to fully evaluate which accreditation you need support with and a brief introduction into you and your company.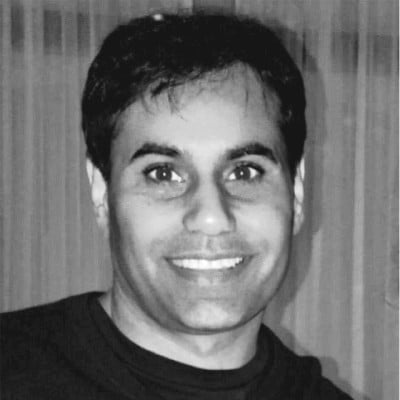 Managing Director at JVR Consultancy, Steven Sandhu, is passionate and committed to supporting his clients within their chosen Compliance accreditation. With over 15 years of experience across multiple compliance industries, Steven prides himself on delivering 100% accreditation success for his clients, mixed with a passion for providing excellence by understanding the goals and the needs of his clients' businesses. All this, combined with his strong breadth of skills and knowledge by routinely researching industry requirements changes and introducing new regulated requirements
Our consultants have an extensive level of experience in developing solutions and offering guidance for our clients and their businesses. We offer a free GAP analysis, which will help to assess the difference between your business performance and your goals. It's a fantastic way for you to find out if your business needs are met, and if they aren't, it gives you the insight and confidence you need to deliver improvement before an audit. Learning more about what is Gap Analysis and how will the report benefit you.
With a success rate of 100% and a team who will go above and beyond to make sure that your expectations are met, you know that you can trust in us to provide you with the knowledge, resources and expertise you need to make a difference. Contact us today to find out more.
To identify the objectives and benefits that are needed to achieve your desired level of compliance, we offer a FREE, no-obligation Gap Analysis. Our analysis will assess your current systems and documentation. Just start your journey by filling in the form below, and one of our specialists will contact you (typically within one working day) to make arrangements.
Fixed Fee Payments

There are no hidden charges, and what you see is what you pay.

Free Gap Analysis

Assess the difference between your business performance & your goals.

Experience

Vast experience in developing compliant integrated management systems

Thorough Process

We write procedures, policies & associated documentation.

Bespoke

Our services are tailored to meet individual company requirements.
Audit Support
Get FAST TRACK Audit Support with JVR Consultancy Today. Click here to find out more.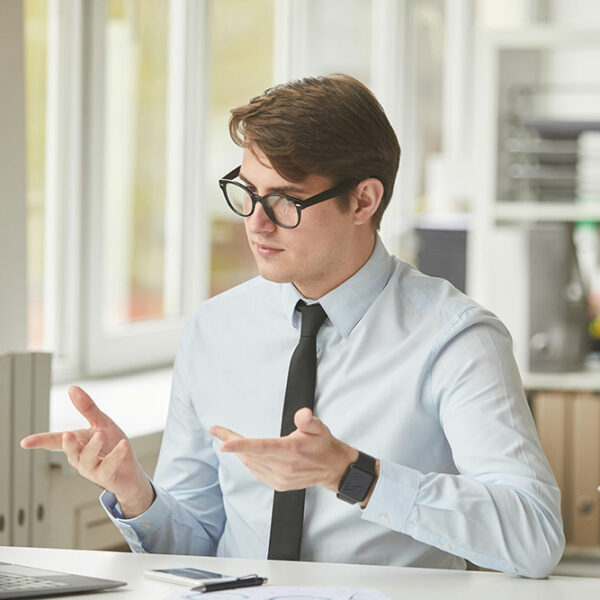 Free Remote Gap Analysis
Book a Free Remote Gap Analysis during Covid-19 for your business. To learn more, why not read our What is Gap Analysis blog article and understand how a Gap report would benefit your company.