100% success rate for over 10 years, we have ALWAYS PASSED every audit for our customers.
We guarantee to get you certified on your chosen accreditation. Please read our testimonials to support this and what our customers say about us.
Boris Johnson's investment plan in construction for the UK
The COVID-19 pandemic has devastated the UK construction industry, with many builds grinding suddenly to a halt and losing out on precious time, budget, and contract demands. It has put the country in a state of flux. However, there appears to be light at the end of this tunnel with a government mandate to kickstart the UK economy and get the construction industry building again.
Recently, the government announced a plan that would help get construction workers from all scenarios back to work. Titled the Build Back Better scheme, it is a post-COVID-19 recovery plan backed by Boris Johnson designed to help the UK economy recover following such an unprecedented period of economic uncertainty and difficulty. The plan highlights the essentials required to enable a safe return from the sidelines and towards construction.
Regardless of the type of construction, whether house building, plastering or kitchen installation, among a variety of other demands, this scheme is relevant. If it is successful, it could prove a massive boost to the construction industry and the UK economy as a whole. Your business will want to capitalise on increased business, but the scheme will also make the industry more competitive, so you must ensure you have the edge over your competition. One of the best and most reliable ways to do this is to seek accreditation.
What Is Build Back Better?
Build Back Better is an investment policy developed and outlined by leading economist Dr Steve McCabe and Mike Leonard, a construction expert and founder of the Get Britain Building campaign. Its full name is Build Back Better: Covid-19 Economy Recovery Plan, and it is said that the investment will be as much as £11.27 billion for construction and building houses.
Besides the initial investment, it also includes a list of recommendations as to how this plan will be possible. These recommendations cover bases such as making home improvements, developing new properties for buyers, detailing infrastructure essentials while also preparing the next generation of construction workers. This final point is perhaps the most interesting as it will act as the spark that ignites growth for the industry but also generates income for HMRC, allowing the investment to be repaid. It is projected to create mass employment and also yield returns of £33 billion.
As Boris Johnson has encouraged construction workers to return to work, there is no better time than now to consider the accreditation for your construction firm. Not only to make up for lost time but also to demonstrate that your construction business is the one that clients should choose to work with over others.
How Will Build Back Better Benefit Construction?
The Build Back Better scheme is designed to benefit the construction industry and the UK economy in several ways. First and foremost, it is historically proven that investment in construction is the driving force behind a strong economy. The reasons for this are plentiful, but primarily, it is because the UK will develop the majority of its building materials. With this in mind, it doesn't just create jobs in the direct construction of properties and buildings, but also the supply line before construction begins.
Considered 'unrivalled multipliers,' such factors can go a long way to recouping the £2 billion lost daily during the pandemic while also offering opportunities for construction workers and construction firms to cement themselves as crucial during the next year and beyond.
By using Build Back Better, the construction industry has the chance to stake its claim for new contracts and clients across the country. However, as there will be a large-scale investment, your construction firm must get the support it requires if it wants to compete with other firms for business.
As there will be significant encouragement regarding the construction of new properties and other buildings, including commercial and industrial locations, you will need to stand out amongst peers and competitors to prove that your company is the right one for the job. The way to ensure this is to seek the proper accreditation that will make your company appeal to potential clients when selecting which construction firm to work with for their next project.
What Is Accreditation?
Accreditation is a process that legitimises your construction business and proves to clients, investors, and others that you are capable of following crucial guidelines to ensure safe practices, consistent quality and use approved materials for your projects.
It is through accreditation that construction firms and suppliers can boost their reputation and establish themselves as the go-to company in the region. As the regulations for accreditation ensure companies meet the necessary guidelines, clients will understand that your company is one that they can trust to follow safe procedures. This gives them confidence and peace of mind in the quality of the work and means they will recommend your business to others in the future.
Types of accreditation your company may require include:
CHAS
SafeContractor
Achilles BuildingConfidence
Constructionline
RISQS Rail
JVR Consultancy are specialists in assisting and enabling businesses achieve accreditation across any of these areas and many more. Boost your company's prospects in the post-pandemic arena by contacting JVR today on 01628 56 52 56 and requesting our Free Gap Analysis.
Why Get Accredited?
Increased Reputation
The reputation increase that comes from achieving accreditation will put you on a higher pedestal. If you are serious about boosting your business and achieving the growth you need to take your company to the next level, you can rely on accreditation to make this possible. A business that has proven it has the dedication to pursue accreditation will be more attractive compared to a firm that has not attempted to get accredited. This is something that will stand out within the industry so that clients will be more willing to work with you.
Exposure
For the most part, construction is all about gaining exposure, but this isn't easy to do for newer companies as they need to compete with more established businesses in the area. However, by seeking accreditation, your company can boost its exposure levels and be considered a supplier that is worth working with. Potential clients will recognise that your business is accredited, and this puts you in a strong position to win their business contracts. The more clients you gain, the higher your exposure becomes, and this all happens because you took the opportunity to get accredited.
Larger Markets
Accreditation will also enable your business to reach broader markets. You may start with a niche speciality, but as time goes on, and your business proves itself as being adept and reliable, you may have the chance to expand into markets elsewhere.  This expansion could come from shifting from local to regional, or even nationwide, and within this bigger market, you will have the opportunity to reach more clients and have the budget and investment to cope with increased demand.
Get Ahead of Competitors
Battling with competitors for construction contracts can be a frustrating affair. Despite this, your business can stand out amongst the rest by choosing to follow the requirements to become accredited. When you consider working with a new company, clients are more likely to select one that is accredited over one that is not almost every time. If your business is struggling to compete with similar construction firms in your region or the local area, accreditation could be the essential boost you need to get ahead.  As there is plenty of investment in the construction industry coming, this accreditation could be the difference-maker that you need to win those vital contracts and be trusted with taking on significant building projects in the future.
Networking
Accreditation brings you into a comprehensive network of construction firms and suppliers. By achieving this accreditation, your business will be placed on a database, and when clients are looking for a new business, yours will be one of the first they come across. From this, your business will be able to work with a wide range of clients who may come to you again if they need more work in the future. This helps you to build your business network and also work alongside supportive firms that focus on using the very best businesses around with the most exceptional and most dependable talent at the helm.
Burden of Compliance
One aspect of accreditation that is not always considered is that it will help to remove the burden of compliance. This is an essential step that gives your business one thing fewer to worry about. Instead, it allows you to offer your service and get on with assisting clients and customers. By relieving your company of such a burden, you are not shackled down, which enables you to focus on what matters most to you. JVR Consultancy is unique in this aspect, and our highly personable service includes offering advice and highlighting core values that have ensured success for our clients across years of experience.
How JVR Consultancy Can Help
JVR Consultancy is one of the most accomplished and experienced compliance advisory consultancy firms in the UK. We have a reputation of helping our clients develop and implement fully integrated Management Systems, and offering crucial support to ensure these systems help our clients achieve their potential.
If your business wants to take advantage of the large-scale investment that will soon be afforded to companies across the UK construction industry and help kickstart the UK economy following the COVID-19 pandemic, don't hesitate to get in touch with JVR Consultancy today at our head office by calling 01628 56 52 56. Our experienced agents can help you understand how accreditation will help your firm to win new business contracts and increase your exposure within the industry.
Frequently Asked Questions from our Customers
Yes we can, we can assist you with any of the accreditation featured on our website. We have a 100% record of securing any of the accreditation in the first audit for all our customers for the last 13 years.
More to the point, I ask clients how quickly can you start. We can have a consultant working on your accreditation within the hour if you are ready. The only things that take time are the audit dates, these are issued to the client by the certification body so it is out of our control.
This depends on how much the client has in place already. The more they have, the easier it becomes to work on their accreditation. The gap analysis that we carry out is free of charge and afterwards will give you an exact fixed price.
The fixed price will include the following –
Carry out all the work ( creating documents & processes tailored to your company )
Attend the audit ( as your expert consultant ) or make the desktop submission.
Make any corrections that the auditor may highlight to ensure that you obtain your accreditation the first audit.
Initially, we need to talk to you to carry out the free gap analysis. Afterwards, we would require you to forward all the relevant documents. After that, we can complete the work with the minimum of your input, leaving you to concentrate on doing what you do best for the company.
Yes! Let us Manage your Accreditations with Ongoing Support and Maintenance. With us managing your accreditations, your team can then focus on business growth and development. This gives you peace of mind knowing your compliance is being routinely managed by professionals. Ongoing support and maintenance avoids panic in your business when suddenly faced with an audit, knowing at all times you are well prepared.
Achieve Accreditation and Compliance with JVR
JVR Consultancy was formed in the year 2008. We noticed that there was a gap in the market, for companies who work in the construction, rail, utilities, oil and gas sector who were not fully supported in the way that they could be when it came to industry compliance and certification. That is why our highly experienced team of compliance consultants can serve these sectors by providing over 135 years of combined experience with all compliance needs. In short, you won't find anyone else who cares as much, or who tries as hard as we do.
Speak with one of our experienced consultants. At JVR, we know that time is precious, and you want the answers to your questions quickly. Once we speak with you for the first time over the phone, we need around 10 minutes to fully evaluate which accreditation you need support with and a brief introduction into you and your company.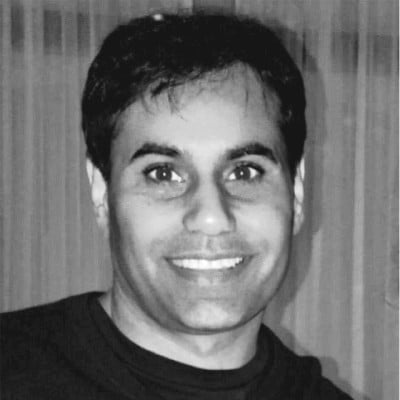 Managing Director at JVR Consultancy, Steven Sandhu, is passionate and committed to supporting his clients within their chosen Compliance accreditation. With over 15 years of experience across multiple compliance industries, Steven prides himself on delivering 100% accreditation success for his clients, mixed with a passion for providing excellence by understanding the goals and the needs of his clients' businesses. All this, combined with his strong breadth of skills and knowledge by routinely researching industry requirements changes and introducing new regulated requirements
Request your Gap Analysis Report
Our consultants have an extensive level of experience in developing solutions for our clients. We offer a free GAP analysis, which will help to assess the difference between your business performance and your business goals. It's a fantastic way for you to find out if your business needs are met, and if they aren't, it gives you the insight you need. Learning more about what is Gap Analysis and how will the report benefit you.
With a success rate of 100% and a team who will go above and beyond to make sure that your expectations are met, you know that you can trust in us to provide you with the knowledge, resources and expertise you need to make a difference. Contact us today to find out more.
To identify the objectives that are needed to achieve your desired certification, we offer a FREE, no-obligation Gap Analysis. Our analysis will assess your current systems and documentation. Just start the process by filling in the form below, and one of our specialists will contact you (typically within one working day) to make arrangements.
Fixed Fee Payments

There are no hidden charges, and what you see is what you pay.

Free Gap Analysis

Assess the difference between your business performance & your goals.

Experience

Vast experience in developing compliant integrated management systems

Thorough Process

We write procedures, policies & associated documentation.

Bespoke

Our services are tailored to meet individual company requirements.
Audit Support
Get FAST TRACK Audit Support with JVR Consultancy Today. Click here to find out more.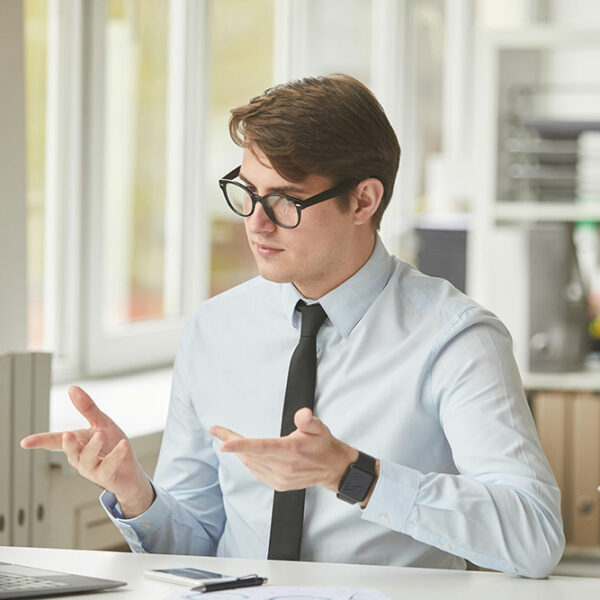 Free Remote Gap Analysis
Book a Free Remote Gap Analysis during Covid-19 for your business. To learn more, why not read our What is Gap Analysis blog article and understand how a Gap report would benefit your company.