What Is Cybersecurity And Why Is It Important?
Cybersecurity continues its rapid growth as more businesses become increasingly reliant on cloud computing, making cloud jacking a significant threat. The Sophos 2020 Threat Report shows that misconfiguration will drive a majority of cybersecurity-related incidents. Whether you run a small or large organisation, safeguarding data remains a major concern. It's vital to act now to protect your business. This article contains essential information regarding cybersecurity, and the steps you should take to keep your business safe.
What is cybersecurity?
The cybersecurity definition is a process of securing networks and systems, as well as other digital structures, from evil attacks. Cybercrime damages are projected to surpass an astounding $6 trillion by 2021. This comes as no surprise that banks, hospitals, tech organisations, and government offices are putting resources into robust cybersecurity structures. There is no other option when it comes to securing their businesses and the vast number of clients' data entrusted in their care.
How important is cybersecurity?
In the not so distant past, breaches that undermined the data of two or three million individuals dominated massive media headlines. Presently, cyber-breaches affect millions or even billions of individuals and companies. According to a report by Forbes, about 4.1 billion records were compromised in the first six months of 2019. Another report in 2020 suggests that there are nearly seven million data compromises every 24 hours, and 56 records compromised each second. A calculation based on these figures means 2,555,000,000 (2.55 billion) records are prone to attacks annually.
Cybersecurity is growing into an enormous arena, as more businesses and individual social lives are moving online. With emerging innovations, from self-driving vehicles to web empowered home security frameworks, the perils of digital crimes are becoming considerably more genuine. Associate Dean of Programs for Cybersecurity at Southern New Hampshire University, Jon Kamyck has said "We're seeing tremendous demand for cybersecurity practitioners," as more institutions move to secure the systems against hacks.
From a business risk perspective, data penetration presents a massive worry for any organisation. The broad and variable dangers they face after falling victim to a cyber-breach is detrimental to income and reputation, and dealing with the outcome can be excessive. Some damaging after-effects of cyber-breach are appraised below:
Financial loss
According to an audit analytics report on cyber-security breaches in public organisations, since 2011, the average cost of a digital-breach in a public traded company is $116 million. Such an expense leaves a long-lasting financial impact on the businesses. Depending upon the nature of the cyber-breach, there are countless financial implications for the company. Organisations that suffer cyber penetration may need to wrestle with costs to contain the breach and compensate affected clients, which could lead to an increased cost of security and a possible decrease in share value.
Legal consequences
Getting hacked isn't only an immediate hazard to the confidential data organisations need, but could also land them in a critical legal battle. Data breaches consisting of a person's data often lead to lawsuits, and cyber-breaches in recent times have led companies to pay millions of dollars on settlements. Notable among them are Target, Home Depot, and Neiman Marcus. Organisations face even greater expenses as lawsuits come with accompanying legal fees in addition to these settlements. They may be prevented from performing certain operations until at least investigations are finished in some cases, and this may prompt other long-term issues.
Damage to reputation
The reputational damage caused by cyber-breaches can be devastating. In a generation where news, especially bad, travels faster, it would be easy for your clients to have the wrong impressions about your reputation. A recent study in the United Kingdom on "The Impact of Data Breaches on Reputation & Share Value" suggests that 65% of victims of data breach reported the loss of trust in an organisation due to the menace. It continued that a significant number of these victims indicated that they were likely to share their experience with others, with some taking to social media to vent their frustration. This can jeopardise the relationship between business and customers and leave you at the mercy of competitors who will use every opportunity available to win your customers over.
These concerns make an excellent case for your company to invest in proper management systems to safeguard its data and its customers from potential hacks or breaches. Few notable institutions provide ideal cybersecurity tools, but JVR Consultancy, with CyberEssentials accreditation, is one of them.
JVR Consultancy
All of the above may sound complicated, but they are basic security problems that are easy to fix. At JVR Consultancy, we can empower you to take your company's safety to the next level by assessing and certifying you as Cyber Essentials qualified.
Cyber Essentials is backed by the government, which is why it's essential to contact us as soon as possible for a free analysis on your current systems and a road map on how best for you to progress. As one of few consultancies in the UK to be accredited by the IASME Consortium in partnership with the National Cyber Security Centre, we can assess your application and certify you as Cyber Essentials ready. Plus, we offer vital advice that will boost your chances of succeeding in the first attempt.
For your free Cyber check please get in touch with us today.
Frequently Asked Questions from our Customers
Yes we can, we can assist you with any of the accreditation featured on our website. We have a 100% record of securing any of the accreditation in the first audit for all our customers for the last 13 years.
More to the point, I ask clients how quickly can you start. We can have a consultant working on your accreditation within the hour if you are ready. The only things that take time are the audit dates, these are issued to the client by the certification body so it is out of our control.
This depends on how much the client has in place already. The more they have, the easier it becomes to work on their accreditation. The gap analysis that we carry out is free of charge and afterwards will give you an exact fixed price.
The fixed price will include the following –
Carry out all the work ( creating documents & processes tailored to your company )
Attend the audit ( as your expert consultant ) or make the desktop submission.
Make any corrections that the auditor may highlight to ensure that you obtain your accreditation the first audit.
Initially, we need to talk to you to carry out the free gap analysis. Afterwards, we would require you to forward all the relevant documents. After that, we can complete the work with the minimum of your input, leaving you to concentrate on doing what you do best for the company.
Yes! Let us Manage your Accreditations with Ongoing Support and Maintenance. With us managing your accreditations, your team can then focus on business growth and development. This gives you peace of mind knowing your compliance is being routinely managed by professionals. Ongoing support and maintenance avoids panic in your business when suddenly faced with an audit, knowing at all times you are well prepared.
Achieve Accreditation and Compliance with JVR
JVR Consultancy was formed in the year 2008 and their head office is based in Windsor and Maidenhead. We noticed that there was a gap in the market, for companies who work in the construction, rail, utilities, oil and gas sector who were not fully supported in the way that they could be when it came to industry compliance and certification. That is why our highly experienced team of compliance consultants can serve these sectors by providing over 135 years of combined experience with all compliance needs. In short, you won't find anyone else who cares as much, or who tries as hard as we do.
Speak with one of our experienced consultants. At JVR, we know that time is precious, and you want the answers to your questions quickly, especially during an audit!. Once we speak with you for the first time over the phone, we need around 10 minutes to fully evaluate which accreditation you need support with and a brief introduction into you and your company.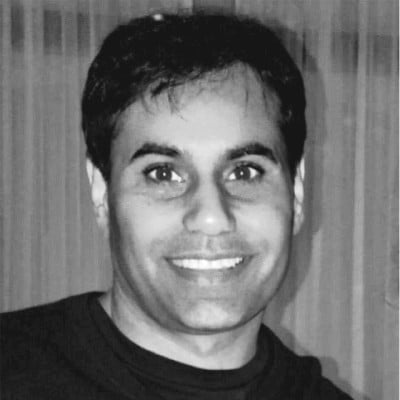 Managing Director at JVR Consultancy, Steven Sandhu, is passionate and committed to supporting his clients within their chosen Compliance accreditation. With over 15 years of experience across multiple compliance industries, Steven prides himself on delivering 100% accreditation success for his clients, mixed with a passion for providing excellence by understanding the goals and the needs of his clients' businesses. All this, combined with his strong breadth of skills and knowledge by routinely researching industry requirements changes and introducing new regulated requirements
Our consultants have an extensive level of experience in developing solutions and offering guidance for our clients and their businesses. We offer a free GAP analysis, which will help to assess the difference between your business performance and your goals. It's a fantastic way for you to find out if your business needs are met, and if they aren't, it gives you the insight and confidence you need to deliver improvement before an audit. Learning more about what is Gap Analysis and how will the report benefit you.
With a success rate of 100% and a team who will go above and beyond to make sure that your expectations are met, you know that you can trust in us to provide you with the knowledge, resources and expertise you need to make a difference. Contact us today to find out more.
To identify the objectives and benefits that are needed to achieve your desired level of compliance, we offer a FREE, no-obligation Gap Analysis. Our analysis will assess your current systems and documentation. Just start your journey by filling in the form below, and one of our specialists will contact you (typically within one working day) to make arrangements.
Fixed Fee Payments

There are no hidden charges, and what you see is what you pay.

Free Gap Analysis

Assess the difference between your business performance & your goals.

Experience

Vast experience in developing compliant integrated management systems

Thorough Process

We write procedures, policies & associated documentation.

Bespoke

Our services are tailored to meet individual company requirements.
Audit Support
Get FAST TRACK Audit Support with JVR Consultancy Today. Click here to find out more.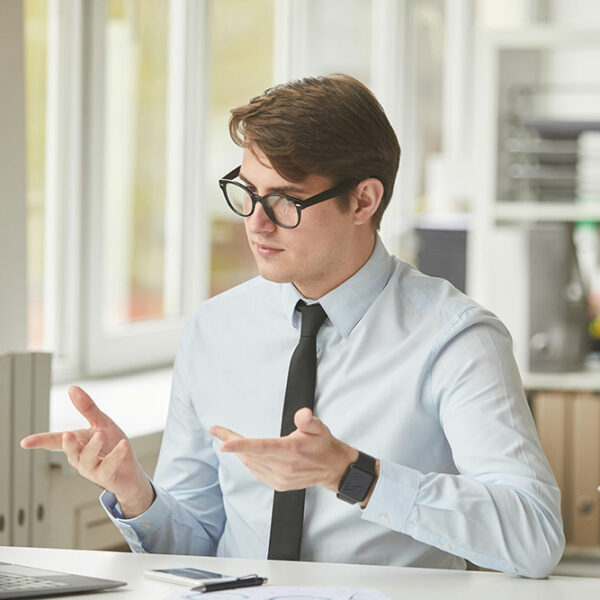 Free Remote Gap Analysis
Book a Free Remote Gap Analysis during Covid-19 for your business. To learn more, why not read our What is Gap Analysis blog article and understand how a Gap report would benefit your company.