The Short-Term Impact Of COVID-19 On The Cyber Security Industry
As we continue to isolate ourselves and work from home for most parts, there is no ignoring the massive impact that the current COVID-19 pandemic has had on the technology sector and its innovation. While governments across the world are trying to develop economic recovery plans to steer their countries out of this situation, cyber attackers are also capitalising on this state of affairs.
The digital infrastructure has become the focal point for many internal organisational discussions, especially after the coronavirus pandemic. We are now witnessing different forms of revised focus on digital offerings, with organisations paying attention to improving or upgrading CRMs, website capabilities and cybersecurity.
The impact of COVID-19 on cybersecurity has received significant attention both from the government and cybersecurity experts – and with good reason. There has been a spike in ransomware attacks, mail spams, and phishing attacks. Online attackers are taking advantage of COVID-19 as bait to impersonate organisations and brands, and thus, mislead clients and employees.
But that is not all, end-users who also download COVID-19 related applications from the internet easily end up downloading different kinds of ransomware and spyware disguised as legitimate applications.
Several organisations have shown confidence in their ability to ward off cyberattacks during and post COVID-19. But despite this level of optimism, could it be the case that the coronavirus pandemic will critically hit the cybersecurity sector, at least for the short-term?
This sector witnessed an increase in spending even in the face of an economic downturn. And most experts believe that this situation will provide the industry with the resilience it needs.
Thus, the question is, is there any negative outlook for businesses, organisations or individuals in the cybersecurity industry – despite the level of optimism of market predictions?
Some experts tend to disagree, maintaining that in the short-term, that might not be the case. For them, this pandemic will shed further light on a topic that is already much talked about for its lack or shortage of skills. They predict that most businesses will be exposed due to their lack of skilled access (whether in-house or external) to deliver their operations using a remote workforce.
Small startup cybersecurity companies and firms could be among the worst hit by the adverse effects of challenges faced due to the COVID-19 pandemic. The reason is that companies that have been able to grow enough to exhibit their value (in the like of integrating to other products in the cybersecurity landscape and offering professional services) are in a much better position. This is due to the fact that they have a stronger resistance to the effects of the pandemic.
Also, many businesses will need to take a lot of hard decisions on reducing the amount of money spent on some areas to protect the company as a whole.
When it comes to smaller startups or companies that are now emerging on the scene of cybersecurity solutions, these companies may end being the worst hit by the coronavirus pandemic. And this will hardly be a surprise, even in the face of a booming cybersecurity market globally. This is because most of these startups are yet to solidify or establish a customer base and repeat business that may put them in a better position to weather the storm.
For these smaller businesses and startups to survive, they need to seek new companies – and this is where the problem lies. The cybersecurity industry requires a lot of trust between clients and solution providers and some level of credibility and reputation – all which are difficult to gain without any form of physical presence.
A physical presence may be in the form of a physical office for meeting up with potential clients or the client's physical office – neither of which is easily possible due to the current restrictions due to COVID-19.
The benefit of hindsight makes it less difficult to dictate what kind of steps should have and could have been taken by cybersecurity businesses. Many companies or businesses would have hoped that a lot more investment went into remote working capabilities, IT, and even in concepts such as software-defined parameters and zero-trust.
However, we may have to accept the current situation as the new normal for the next couple of months – or even more. But for any business that can afford to be flexible enough to adapt, the right time to act is now.
However, one point worthy of note is the fact that the current spike in cybercrime during COVID-19 has led to acceleration and exacerbation of already existing issues in the cybersecurity landscape.
Trends like equitable access to skills and cyber capacity, international fragmentation, and the same criminal activities still exploiting the situation are now vital in the cybersecurity world since COVID-19.
How JVR Consultancy Can Help
All of the above may sound complicated, but they are basic security problems that are easy to fix. At JVR Consultancy, we can empower you to take your company's safety to the next level by assessing and certifying you as Cyber Essentials qualified.
Cyber Essentials is backed by the government, which is why it's essential to contact us as soon as possible for a free analysis on your current systems and a road map on how best for you to progress. As one of few consultancies in the UK to be accredited by the IASME Consortium in partnership with the National Cyber Security Centre, we can assess your application and certify
For your free Cyber check please get in touch with us today.
Frequently Asked Questions from our Customers
Yes we can, we can assist you with any of the accreditation featured on our website. We have a 100% record of securing any of the accreditation in the first audit for all our customers for the last 13 years.
More to the point, I ask clients how quickly can you start. We can have a consultant working on your accreditation within the hour if you are ready. The only things that take time are the audit dates, these are issued to the client by the certification body so it is out of our control.
This depends on how much the client has in place already. The more they have, the easier it becomes to work on their accreditation. The gap analysis that we carry out is free of charge and afterwards will give you an exact fixed price.
The fixed price will include the following –
Carry out all the work ( creating documents & processes tailored to your company )
Attend the audit ( as your expert consultant ) or make the desktop submission.
Make any corrections that the auditor may highlight to ensure that you obtain your accreditation the first audit.
Initially, we need to talk to you to carry out the free gap analysis. Afterwards, we would require you to forward all the relevant documents. After that, we can complete the work with the minimum of your input, leaving you to concentrate on doing what you do best for the company.
Yes! Let us Manage your Accreditations with Ongoing Support and Maintenance. With us managing your accreditations, your team can then focus on business growth and development. This gives you peace of mind knowing your compliance is being routinely managed by professionals. Ongoing support and maintenance avoids panic in your business when suddenly faced with an audit, knowing at all times you are well prepared.
Achieve Accreditation and Compliance with JVR
JVR Consultancy was formed in the year 2008 and their head office is based in Windsor and Maidenhead. We noticed that there was a gap in the market, for companies who work in the construction, rail, utilities, oil and gas sector who were not fully supported in the way that they could be when it came to industry compliance and certification. That is why our highly experienced team of compliance consultants can serve these sectors by providing over 135 years of combined experience with all compliance needs. In short, you won't find anyone else who cares as much, or who tries as hard as we do.
Speak with one of our experienced consultants. At JVR, we know that time is precious, and you want the answers to your questions quickly, especially during an audit!. Once we speak with you for the first time over the phone, we need around 10 minutes to fully evaluate which accreditation you need support with and a brief introduction into you and your company.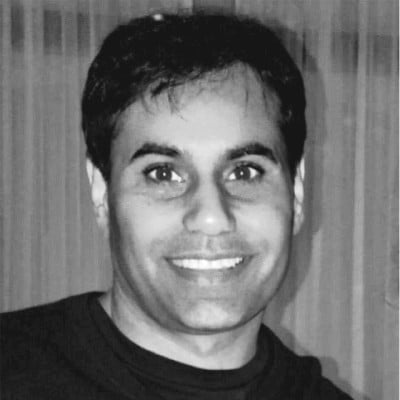 Managing Director at JVR Consultancy, Steven Sandhu, is passionate and committed to supporting his clients within their chosen Compliance accreditation. With over 15 years of experience across multiple compliance industries, Steven prides himself on delivering 100% accreditation success for his clients, mixed with a passion for providing excellence by understanding the goals and the needs of his clients' businesses. All this, combined with his strong breadth of skills and knowledge by routinely researching industry requirements changes and introducing new regulated requirements
Our consultants have an extensive level of experience in developing solutions and offering guidance for our clients and their businesses. We offer a free GAP analysis, which will help to assess the difference between your business performance and your goals. It's a fantastic way for you to find out if your business needs are met, and if they aren't, it gives you the insight and confidence you need to deliver improvement before an audit. Learning more about what is Gap Analysis and how will the report benefit you.
With a success rate of 100% and a team who will go above and beyond to make sure that your expectations are met, you know that you can trust in us to provide you with the knowledge, resources and expertise you need to make a difference. Contact us today to find out more.
To identify the objectives and benefits that are needed to achieve your desired level of compliance, we offer a FREE, no-obligation Gap Analysis. Our analysis will assess your current systems and documentation. Just start your journey by filling in the form below, and one of our specialists will contact you (typically within one working day) to make arrangements.
Fixed Fee Payments

There are no hidden charges, and what you see is what you pay.

Free Gap Analysis

Assess the difference between your business performance & your goals.

Experience

Vast experience in developing compliant integrated management systems

Thorough Process

We write procedures, policies & associated documentation.

Bespoke

Our services are tailored to meet individual company requirements.
Audit Support
Get FAST TRACK Audit Support with JVR Consultancy Today. Click here to find out more.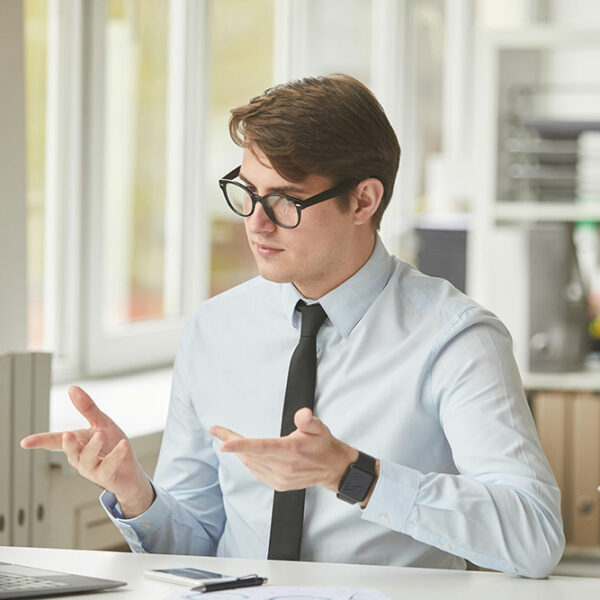 Free Remote Gap Analysis
Book a Free Remote Gap Analysis during Covid-19 for your business. To learn more, why not read our What is Gap Analysis blog article and understand how a Gap report would benefit your company.