What are the 4 types of Cyber attacks?
Cyber-attacks are on the rise. The pandemic has seen online activity rocket, providing the perfect opportunity for high numbers of cyber-attacks to occur. In the first quarter of 2020 alone UK businesses saw a staggering 30% increase in the number of attacks, with banks and healthcare organisations being victim to 27% of these. Consequently, cybersecurity has become a crucial topic for every stage of business.
Even more worrying is that cyber-attacks come in a multitude of different forms which require different methods of combat. So what should you be looking out for, and how can you protect your business? Here's the lowdown on four of the biggest and nastiest types of cyber attack.
1. Malware attack
Malware is the name given to hostile or dangerous elements that usually breach a network through vulnerability. This software can include worms, polymorphic and stealth viruses, file infectors, spyware, trojans, and ransomware. They typically get access to the network if the user clicks on an email attachment or link, which then installs them and does damage to your information in various ways. Ransomware, for example, can block your access to critical parts of your network. This malicious software can also install additional harmful components and render your system inoperable by interfering with specific processes. Malware such as spyware is also responsible for covertly obtaining data from the hard drive.
A few ways to reduce your risk of malware infections are to update your anti-virus, operating systems, browsers and plugins. Also, review the software you have and remove those you don't use. For organisations, it is wise to try and limit the number of online operations that are not related to the business.
2. Phishing attack
This type of attack usually occurs over emails and targets personal information. It involves sending emails which may seem from a reliable source but at a closer inspection are not. Some forms of phishing load malware on your computer by the click of a link or attachment, while others include links that redirect you to websites that trick you into giving up personal information.
A more targeted form of phishing activity is spear-phishing, where the attacker performs more research into their target and creates messages that would be relevant and personal. That way, it is easier to bait people, and this makes it even harder to detect such attacks. Attackers can accomplish this by email spoofing, where they falsify information in the 'From' section to look legitimate. Another way to seem more legitimate is by cloning credible websites to trick you into giving out personal information.
You can reduce the risk of getting attacked through phishing by critically scanning emails before opening them. Also, take some time before clicking on links and hover over them to see where they lead before taking action.
3. Drive-by attack
This type of attack occurs when an attacker seeks out insecure or vulnerable websites and plants malicious scripts into the PHP or HTTP code. When a user visits the website, the script redirects them to a site controlled by the attackers or installs malware on their computer. You can also fall victim by viewing a pop-up window or an email, even without taking any action to enable the attack, and this makes it even more dangerous.
Since the leading risk factor in this attack includes outdated operating systems and security flaws, it will be best to ensure that all these are checked. Also, try your best to limit the number of plug-ins used in your business procedures as these may make you even more vulnerable.
4. Password attack
With this type of cybersecurity breach, the attacker tries to figure out passwords to access your information. They do this by guessing, using social engineering or nosing around the network connection for unencrypted passwords. Guessing can be done in two forms. First, is through brute-force, where a random approach of trying out different passwords, mostly related to the victim's name, job title, etc. The second approach, known as the dictionary method, is to try common passwords, hoping that one will match.
You can avoid password attacks by implementing a lockout system where your accounts will be locked after a number of password tries. Also, if you are offered multiple-step verification methods when creating an account it is better to choose that option as it is more secure.
The implications of not taking cybersecurity seriously are severe, especially for businesses, to the extent that it could cripple the company. In fact, the average cost to take care of cyber-attacks is around $1.1 million, and these are funds that could be used to boost other aspects of business operations to reel in some profit. Even if the organisation doesn't lose funds, it can be a colossal blow to your reputation, as clients will feel that they cannot trust you with their personal information. Making the initial investment into securing your business online is absolutely essential.
How JVR Consultancy Can Help
All of the above may sound complicated, but they are basic security problems that are easy to fix. At JVR Consultancy, we can empower you to take your company's safety to the next level by assessing and certifying you as Cyber Essentials qualified.
Cyber Essentials is backed by the government, which is why it's essential to contact us as soon as possible for a free analysis on your current systems and a road map on how best for you to progress. As one of few consultancies in the UK to be accredited by the IASME Consortium in partnership with the National Cyber Security Centre, we can assess your application and certify
For your free Cyber check please get in touch with us today.
Frequently Asked Questions from our Customers
Yes we can, we can assist you with any of the accreditation featured on our website. We have a 100% record of securing any of the accreditation in the first audit for all our customers for the last 13 years.
More to the point, I ask clients how quickly can you start. We can have a consultant working on your accreditation within the hour if you are ready. The only things that take time are the audit dates, these are issued to the client by the certification body so it is out of our control.
This depends on how much the client has in place already. The more they have, the easier it becomes to work on their accreditation. The gap analysis that we carry out is free of charge and afterwards will give you an exact fixed price.
The fixed price will include the following –
Carry out all the work ( creating documents & processes tailored to your company )
Attend the audit ( as your expert consultant ) or make the desktop submission.
Make any corrections that the auditor may highlight to ensure that you obtain your accreditation the first audit.
Initially, we need to talk to you to carry out the free gap analysis. Afterwards, we would require you to forward all the relevant documents. After that, we can complete the work with the minimum of your input, leaving you to concentrate on doing what you do best for the company.
Yes! Let us Manage your Accreditations with Ongoing Support and Maintenance. With us managing your accreditations, your team can then focus on business growth and development. This gives you peace of mind knowing your compliance is being routinely managed by professionals. Ongoing support and maintenance avoids panic in your business when suddenly faced with an audit, knowing at all times you are well prepared.
Achieve Accreditation and Compliance with JVR
JVR Consultancy was formed in the year 2008 and their head office is based in Windsor and Maidenhead. We noticed that there was a gap in the market, for companies who work in the construction, rail, utilities, oil and gas sector who were not fully supported in the way that they could be when it came to industry compliance and certification. That is why our highly experienced team of compliance consultants can serve these sectors by providing over 135 years of combined experience with all compliance needs. In short, you won't find anyone else who cares as much, or who tries as hard as we do.
Speak with one of our experienced consultants. At JVR, we know that time is precious, and you want the answers to your questions quickly, especially during an audit!. Once we speak with you for the first time over the phone, we need around 10 minutes to fully evaluate which accreditation you need support with and a brief introduction into you and your company.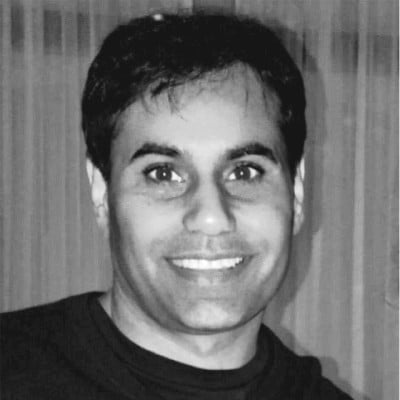 Managing Director at JVR Consultancy, Steven Sandhu, is passionate and committed to supporting his clients within their chosen Compliance accreditation. With over 15 years of experience across multiple compliance industries, Steven prides himself on delivering 100% accreditation success for his clients, mixed with a passion for providing excellence by understanding the goals and the needs of his clients' businesses. All this, combined with his strong breadth of skills and knowledge by routinely researching industry requirements changes and introducing new regulated requirements
Our consultants have an extensive level of experience in developing solutions and offering guidance for our clients and their businesses. We offer a free GAP analysis, which will help to assess the difference between your business performance and your goals. It's a fantastic way for you to find out if your business needs are met, and if they aren't, it gives you the insight and confidence you need to deliver improvement before an audit. Learning more about what is Gap Analysis and how will the report benefit you.
With a success rate of 100% and a team who will go above and beyond to make sure that your expectations are met, you know that you can trust in us to provide you with the knowledge, resources and expertise you need to make a difference. Contact us today to find out more.
To identify the objectives and benefits that are needed to achieve your desired level of compliance, we offer a FREE, no-obligation Gap Analysis. Our analysis will assess your current systems and documentation. Just start your journey by filling in the form below, and one of our specialists will contact you (typically within one working day) to make arrangements.
Fixed Fee Payments

There are no hidden charges, and what you see is what you pay.

Free Gap Analysis

Assess the difference between your business performance & your goals.

Experience

Vast experience in developing compliant integrated management systems

Thorough Process

We write procedures, policies & associated documentation.

Bespoke

Our services are tailored to meet individual company requirements.
Audit Support
Get FAST TRACK Audit Support with JVR Consultancy Today. Click here to find out more.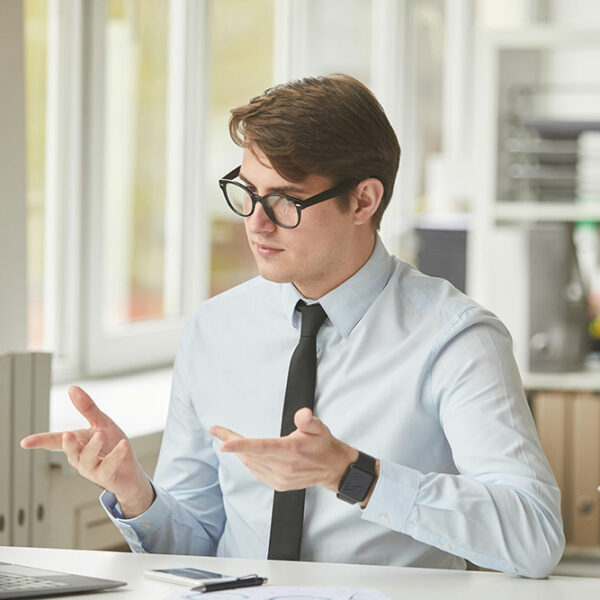 Free Remote Gap Analysis
Book a Free Remote Gap Analysis during Covid-19 for your business. To learn more, why not read our What is Gap Analysis blog article and understand how a Gap report would benefit your company.