RISQS stands for "Rail Industry Supplier Qualification Scheme". RISQS is the supplier assurance programme of the Railway Safety and Standards Board (RSSB).
You may come across the term "Enhanced RISQS", which is being used to differentiate from the existing service which was provided by Achilles. For more information around RISQS, please visit www.risqs.org
What are the RSSB?
RSSB is a railway industry membership body that provides support to the railway industry on safety. They also assist with writing a comprehensive set of standards which will be applied on all mainline railways, such as Network Rail, London Underground, Crossrail, HS1&HS2 to name a few.
For more information on RSSB, please click on the link www.rssb.co.uk
Who Provides the RISQS Scheme?
RSSB is the owner of the scheme and from 1st May 2018 the contract has been split and awarded to two new suppliers: Altius is the scheme database provider and Capita, the scheme audit provider, but the partnership between RSSB, Altius and Capita is integrated and seamless. This is part of the periodic service re-tender and scheme quality improvement programme.
Will I have to pay my annual fees again?
No – As the invoices are issued four months before payment is due, therefore the last invoice issued by Achilles would have been on 31st December 2017. RSSB will publish all invoices after 1st January 2018, so the fee will not be asked for again.
Enhanced RISQS FAQ
In the Altius database, you can allocate tasks to other individuals, e.g. financial reports to the Finance Manager, Contract References to the Contracts Manager, H&S to H&S Manager etc. The system will automatically chase by email completion of these sections by that named individual. This is intended to take the burden of the supplier's database administrator and share ownership of the scheme membership.
Will the audit module requirements change?
There will be no changes to audit module requirements in the first 6-12 months unless there is a shift in Rail Industry Standards or legislation.
The modules will be developed to meet modern railway industry requirements. It must be remembered that the audit questions have always come from RISQS and the RSSB, not Achilles as the previous service provider or Capita moving forward.
The Enhanced RISQS Audit will move the industry from "just compliant to Industry Minimum Requirements (IMR)" to providing suppliers with the ability to gauge their position on the rail industry safety maturity model. In this, there will be a move from the focus on the technical capability
to evaluating the contractor's behaviours and maturity.
There will be more focus on the contractor's supply chain approval processes. All RISQS registered companies ("Suppliers") will become "Buyers" so can see the registrations of other suppliers. The expectation is that where their sub-contractors do not have RISQS it will be the supplier who will need to audit the sub-contractor to ensure that they have the same level of assurance. This is due to sub-contractors causing a significant proportion of incidents on the rail infrastructure. These changes will require improvement throughout the entire supply chain.
My company is already registered with Altius for SSIP Accreditation for the retail sector. Will the RISQS and Retail Portals be integrated?
The Altius RISQS & Retail Schemes are aligned, but there are no current plans to integrate.
Is the rule that a supplier registered for Railway Interface Planning Scheme (RIPS) must demonstrate the production of Safe Works Plans / SSOW Packs for accessing the track each year been upheld? The RIPS annual use rules are to be removed as that rule was imposed by Achilles and isn't assurance based.
Why Choose JVR Consultancy?
Experience
Our rail consultants have vast experience in developing fully compliant integrated management systems for many clients. We have the full experience of the rail process from initial application through to producing and implementing Rail specific policies and procedures. Our rail compliance specialists have in-depth knowledge of the product codes and the requirements of the Core Module and can advise the best course of qualification for your company.
Thorough
We will develop your management system writing your procedures, policies and associated documentation to ensure a fully compliant and easy to maintain management system. This can stand alone or be integrated with the requirements of ISO9001 (QMS), ISO14001 (EMS) and or
Occupational Health & Safety Management System (ISO45001 HS&S) (formerly known as OHSAS18001
Bespoke
Our services are tailored to meet individual company requirements and to take the stress out of the process by implementing a professional service that will ensure delivery and meet your requirements.
Contact us to discuss any requirements you may have and to arrange your free gap analysis report to determine what next steps are required in order to pass your rail audit.
Frequently Asked Questions from our Customers
Yes we can, we can assist you with any of the accreditation featured on our website. We have a 100% record of securing any of the accreditation in the first audit for all our customers for the last 13 years.
More to the point, I ask clients how quickly can you start. We can have a consultant working on your accreditation within the hour if you are ready. The only things that take time are the audit dates, these are issued to the client by the certification body so it is out of our control.
This depends on how much the client has in place already. The more they have, the easier it becomes to work on their accreditation. The gap analysis that we carry out is free of charge and afterwards will give you an exact fixed price.
The fixed price will include the following –
Carry out all the work ( creating documents & processes tailored to your company )
Attend the audit ( as your expert consultant ) or make the desktop submission.
Make any corrections that the auditor may highlight to ensure that you obtain your accreditation the first audit.
Initially, we need to talk to you to carry out the free gap analysis. Afterwards, we would require you to forward all the relevant documents. After that, we can complete the work with the minimum of your input, leaving you to concentrate on doing what you do best for the company.
Yes! Let us Manage your Accreditations with Ongoing Support and Maintenance. With us managing your accreditations, your team can then focus on business growth and development. This gives you peace of mind knowing your compliance is being routinely managed by professionals. Ongoing support and maintenance avoids panic in your business when suddenly faced with an audit, knowing at all times you are well prepared.
Achieve Accreditation and Compliance with JVR
JVR Consultancy was formed in the year 2008. We noticed that there was a gap in the market, for companies who work in the construction, rail, utilities, oil and gas sector who were not fully supported in the way that they could be when it came to industry compliance and certification. That is why our highly experienced team of compliance consultants can serve these sectors by providing over 135 years of combined experience with all compliance needs. In short, you won't find anyone else who cares as much, or who tries as hard as we do.
Speak with one of our experienced consultants. At JVR, we know that time is precious, and you want the answers to your questions quickly. Once we speak with you for the first time over the phone, we need around 10 minutes to fully evaluate which accreditation you need support with and a brief introduction into you and your company.
Request your Gap Analysis Report
Our consultants have an extensive level of experience in developing solutions for our clients. We offer a free GAP analysis, which will help to assess the difference between your business performance and your business goals. It's a fantastic way for you to find out if your business needs are met, and if they aren't, it gives you the insight you need. Learning more about what is Gap Analysis and how will the report benefit you.
With a success rate of 100% and a team who will go above and beyond to make sure that your expectations are met, you know that you can trust in us to provide you with the knowledge, resources and expertise you need to make a difference. Contact us today to find out more.
To identify the objectives that are needed to achieve your desired certification, we offer a FREE, no-obligation Gap Analysis. Our analysis will assess your current systems and documentation. Just start the process by filling in the form below, and one of our specialists will contact you (typically within one working day) to make arrangements.
Fixed Fee Payments

There are no hidden charges, and what you see is what you pay.

Free Gap Analysis

Assess the difference between your business performance & your goals.

Experience

Vast experience in developing compliant integrated management systems

Thorough Process

We write procedures, policies & associated documentation.

Bespoke

Our services are tailored to meet individual company requirements.
Audit Support
Get FAST TRACK Audit Support with JVR Consultancy Today. Click here to find out more.
Ongoing Support
Let us Manage your Accreditations with Ongoing Support and Maintenance. Click here to find out more.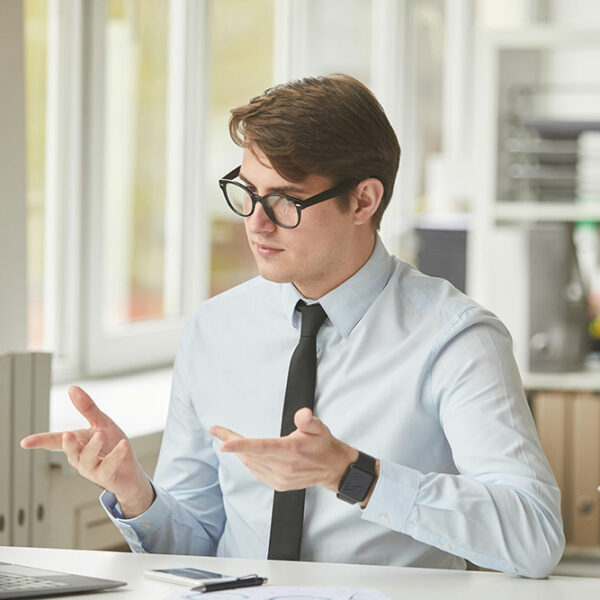 Free Remote Gap Analysis
Book a Free Remote Gap Analysis during Covid-19 for your business. To learn more, why not read our What is Gap Analysis blog article and understand how a Gap report would benefit your company.